We offer a wide range of services, including the purchase of scrap, demolition work, collection and transportation of industrial waste, and providing raw materials to casting and steel manufacturers.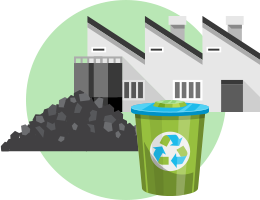 We mainly collect and help recycle scrap generated from production plants in the automotive industry and other industries.
We also offer a wide range of services such as the building and demolition of facilities, incidental work, and collection and transportation of industrial waste.
Customers who consult with us
For those who have trouble disposing of the scrap generated by factories and waste generated by business activities
Worried about selecting a contractor for the removal of buildings and equipment?
Do you have any of these problems?
Customer Issues
01I need to buy scrap.
I want to buy the scrap metal, resin, waste oil, etc. generated from factories.
02Trouble procuring scrap materials for casting and steelmaking.
It is difficult to find scrap materials that fit the company's delivery standards.
03I am having trouble finding a place to collect, transport, and dispose of factory-generated industrial waste.
Electric vehicles and other novel commercial products are more widespread, and we do not know how to dispose of them.
04I would like to request contract work for scrap and industrial waste collection in a factory.
The company is so busy with production that it is unable to collect and manage the scrap and other waste products generated during the production process.
We're here to meet that need!
What Keiaisha can do:
In-house pickup and network of partner companies for high value purchases.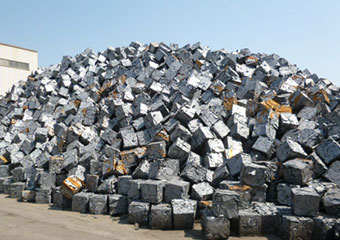 We differentiate ourselves from our competitors by collecting any kind of ferrous, nonferrous, or resin materials from where they are generated and delivering them directly to manufacturers, sorting and processing them in our own yard, and selling them with added value.
Examples of metals we handle:
Iron-based: Shindachi, casting scrap, darai powder, press molds, defective parts, etc.
Aluminum-based: Wheels, sashes, chips, machine corrodes, etc.
Copper-based: Wiring, automotive harnesses, bus bars, brass, gunmetal, etc.
Resin-based: Automobile bumpers, interior components, resin dumplings, etc.
02
Sale of scrap materials for casting.
Sale of late pig iron using our own cracking and cutting equipment.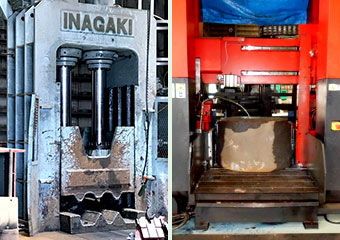 "We crush large molds with 1500-ton and 600-ton splitting machines at our Tochigi splitting plant. We also use cutting equipment to finely cut the molten metal ingot-like lumps that are left over from the casting process and sell them as casting raw materials. Many casting and steel manufacturers purchase our products.
Our materials are not limited to pig iron. If you order from us, we will make full use of our network to offer you the materials that meet your needs."
03
Industrial waste collection and transportation services.
We offer a full range of services, including transportation and disposal.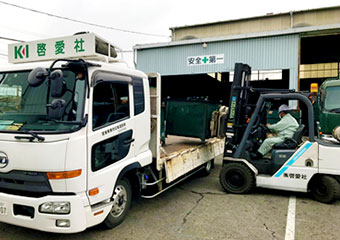 We also offer collection, transportation, and disposal services in areas where we do not have a sales office by making full use of our network of partner companies that we have cultivated over the years.
04
Contracted service for the collection of scrap and scrap metal in a customer's factory.
Pick-up service tailored to the customer's production status.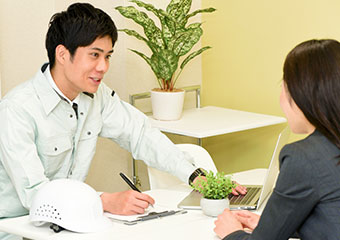 We have been undertaking onsite work for our clients since our establishment, and we will provide the most suitable work system by utilizing our expertise.
Please feel free to contact us about metal recycling, scrap purchases, etc.
Contact
Metal Scrap Business
Metal Recycling Flow
"We provide a wide range of services, including the collection and transportation of the scrap generated during our customers' production processes and the dismantling and removal of facilities and production lines.
Collected scrap and obsolete scrap are sorted and processed as necessary. They are then delivered to steel makers, foundry makers, and customer-affiliated suppliers to be reforged as new steel products and parts.
The use of scrap is attracting more and more attention as we strive to become carbon neutral.
We will move forward with great joy and pride in being part of the scrap recycling process."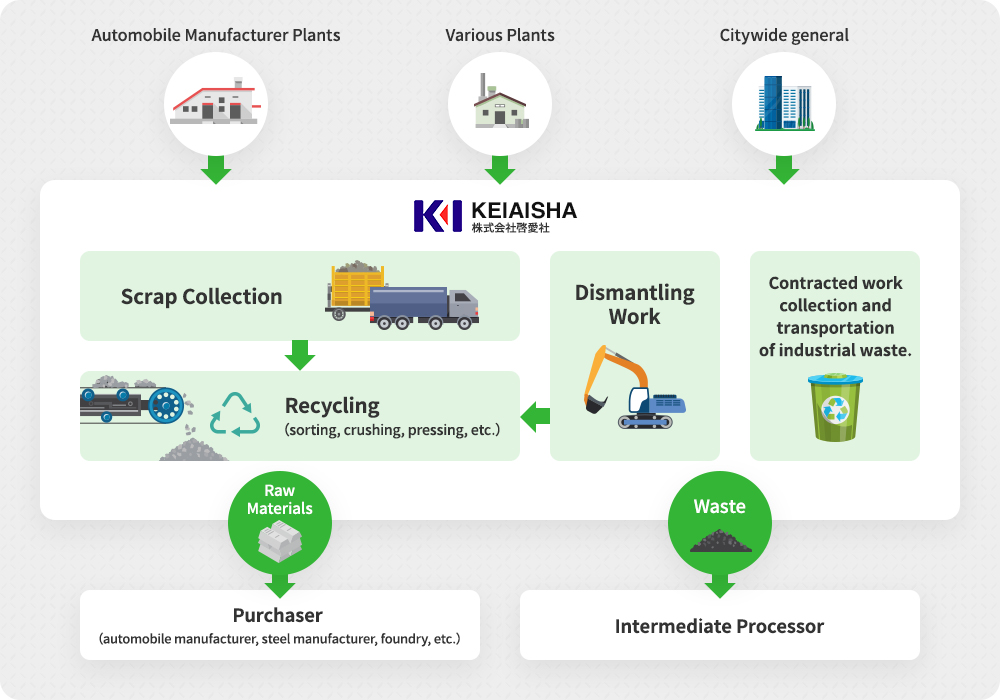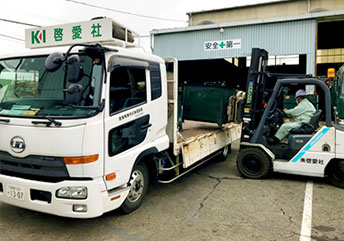 1. Receiving
Collects scrap metal discharged from factories.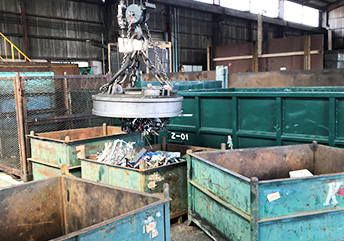 2. Sorting
The materials are properly sorted by material, shape, size, and composition. They are subsequently processed into sizes and shapes that are easy to recycle.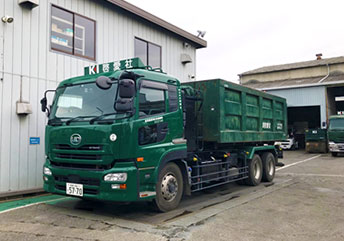 3. Shipping
The sorted and processed metals are delivered to steelmakers and foundries, where they are once developed into products.
Strengths of the Metal Scrap Business
Scrap collection network and yards throughout Japan.
The company has established 10 sales offices nationwide and a demolition contracting system with approximately 140 employees and 120 trucks, forklifts, and heavy equipment.
Our large-scale cracker splits late pig iron and our large-scale cutter cuts molten metal ingots supply raw materials for casting.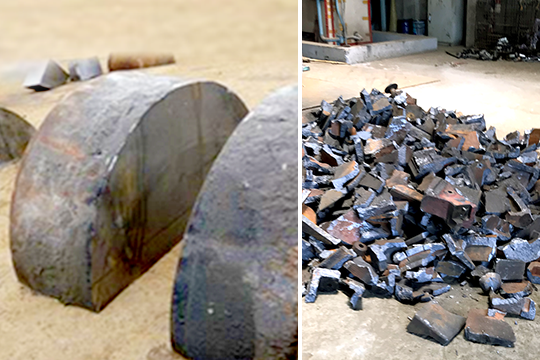 We can crush large molds (each weighing 10 tons or more) with a splitting machine and bring them down to 10 kg or less to develop molds in sizes that can be used in small furnaces. Molten metal ingots can also be cut by converting cutting machines used mainly in the manufacturing industry, and this enables us to offer proposals for the supply of raw materials.
Promoting overseas metal business development.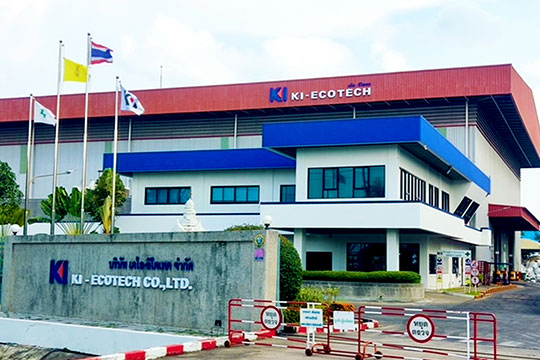 Eight years after entering the Thai market, the globalization of our business continues. We now procure scrap from Japan and sell it to end users in Thailand, and import scrap from Thailand to Japan and sell it to domestic casting manufacturers.
FAQs
Is it possible to take it back as a valuable asset? I want to buy it at the highest price possible.
Our sales staff will check on site depending on the sample of the subject product and the location.
Is it possible to only do contract work for splitting and cutting?
"Please contact us first.
However, we have limited processing capacity, so we may not be able to accept your request."
Want to reduce industrial waste disposal costs or employ a disposal company that recycles all waste with zero landfill.
We will do our best to meet your expectations through our network.
We want raw material scrap with strict delivery standards (composition and shape).
We will be happy to discuss the details of the project with you, and will search for the right candidate and make a proposal.
Please feel free to contact us about metal recycling, scrap purchases, etc.
Contact
Metal Scrap Business
HOME /
Metal Scrap Business