High-quality production of automotive parts globally.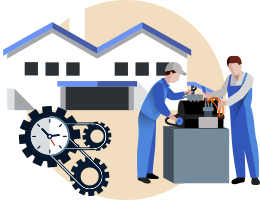 The Automotive Parts Division has established an integrated production system that ranges from the design stage of new vehicles to their stamping, welding, and painting.
We manufacture a wide variety of parts based on our outstanding press forming and welding assembly technologies.
Among our various die technologies, our deep drawing technology is particularly strong. We have mass-produced many engine and suspension parts that require high precision.
With the spread of electric vehicles in recent years, we have also begun to produce many battery-related parts that are used by many automakers around the world.
Customers who consult with us
Automobile Manufacturer
Automotive Parts Manufacturer
Other Parts Manufacturer/li>
Do you have any of these problems?
Customer Issues
01I would like to request mass production of parts.
Looking for a company that can offer a wide range of processes, including stamping, welding, painting, etc.
02We would like to study prototype shapes with an eye toward mass production.
We would like to consider this from the prototype design stage, taking mass production processes and production costs into account.
03I want to perform strength analysis, durability testing, simulation, etc.
We would like to request a set of services, including component design, strength analysis, durability, prototyping, and mass production.
04A defect has occurred in an automobile and a countermeasure must be urgently produced.
We want to deliver alternatives to automobile users as soon as possible.
We're here to meet that need!
What Keiaisha can do:
01
Integrated production of parts, including automotive parts.
Low cost due to in-house capability of all processes up to delivery.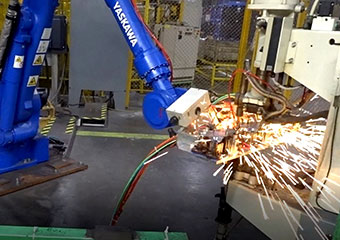 We have established an integrated production system that includes pressing, welding, assembly, machining, and painting. In addition to providing highly flexible services, we have adopted a system for both manufacturing and logistics that shortens delivery times and reduces costs.
02
Prototype production at the design review stage.
03
Forming analysis, strength analysis, and durability testing.
Measurements can be made on CAD data or on the actual product.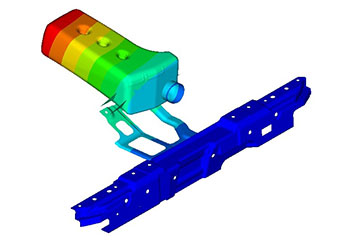 With equipment and devices including molding analysis, CMMs, 3D image measuring machines, and vibration testers, we have established a testing and measurement system that covers all stages.
04
Please contact us if you require urgent responses regarding manufacturing.
We can do our best to respond to market glitches and other problems.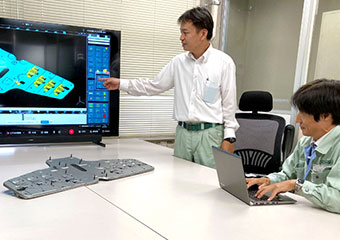 We can handle all processes, including prototyping, mass production, painting, and packaging, which allows us to respond with ultra-short delivery times during emergencies.
With just one meeting, we can handle everything up to product shipment.
Please feel free to contact us for prototyping and
mass production of mechanical parts, not just automobiles.
Contact
Automotive Parts Business
Automotive components with proven track record at Keiaisha.
Keiaisha is unique in that it handles a wide variety of parts.
Suspension, engine parts, brake parts, electric vehicles, battery system parts, etc.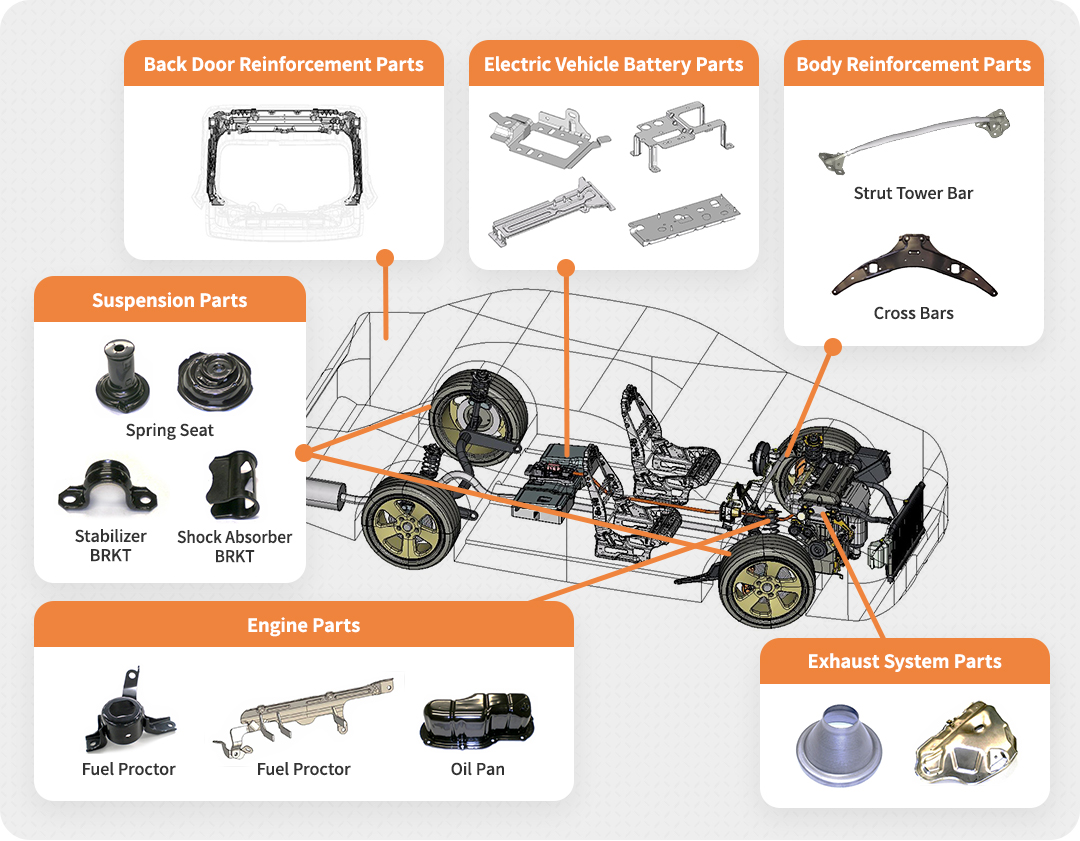 Manufacturing Technology and Quality Assurance
We give shape to our customer's requests regarding the kind of product they want.
We meet our customers' needs through our reliable technology and high-quality service, and are trusted by major automakers.
Drawing-less Manufacturing
We enable one-stop manufacturing with 3D data impulse.
STEP01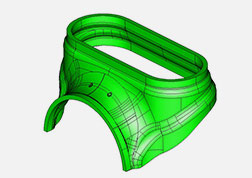 3D/CAD data
STEP02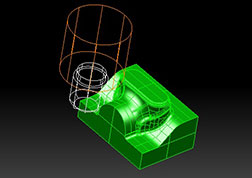 NC machining by CAD/CAM
STEP03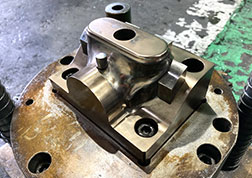 Pressing of Products
STEP04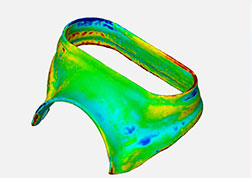 Quality Confirmation by Image Data
Technical Proposals Tailored to Your Needs
Based on strength analysis using 3D/CAD and CAE, we will make a proposal in accordance with the customer's requirements.
(Proposal example: Shape proposal from casting to sheet metal stamping for cost reduction of auxiliary equipment bracket)
STEP01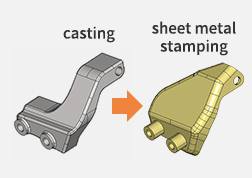 Proposal
STEP02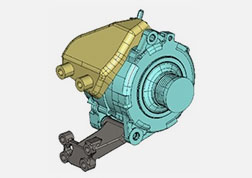 Layout Study
STEP03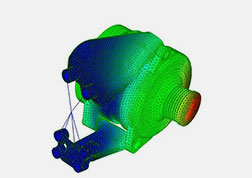 Strength Analysis
STEP04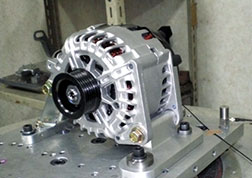 Vibration Test
Preliminary Verification by Molding Simulation
CAD data is used to verify the occurrence of cracks and wrinkles on products due to advance press formation.
STEP01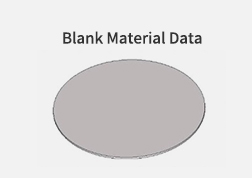 Blank Shape Creation
STEP02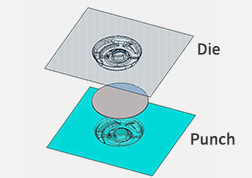 Die Data Creation
STEP03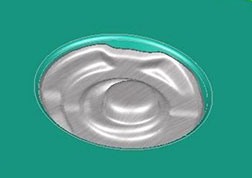 Molding Simulation
STEP04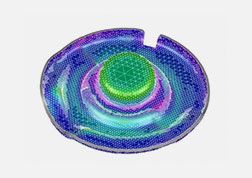 Verification of Analysis Results
Quality Assurance
We have established a specialized department within the company that verifies product quality using a variety of measuring and testing equipment and takes into account the needs and technical specifications of our customers. In addition to achieving a high level of quality control, we reflect the knowledge we gain through the continuous improvement of our products and factories.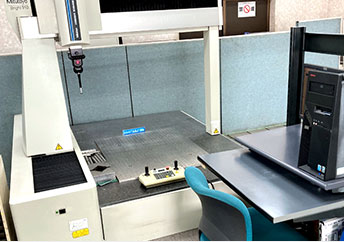 CNC Coordinate Measuring Machine
「MITSUTOYO BRIGHT A-910」
We also have two other CMMs for timely measurements.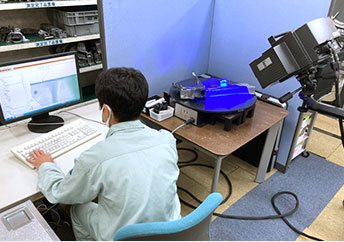 3D Image Measuring Instruments
「ATOS II TripleScan」
Measure the shape of a product's three-dimensional curved surface in a short time by comparing it with 3D data.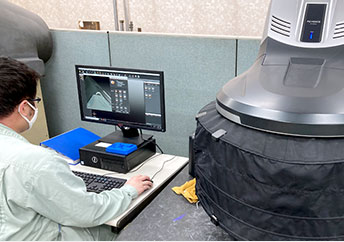 3D Scanner-type CMM
「KEYENCE VL-500」
The shape of the entire product circumference can be scanned, and three-dimensional measurement can be performed in a short time.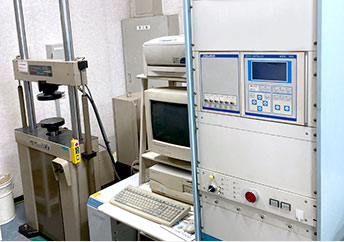 Fatigue Testing Machine
「V-2056, Saginomiya Manufacturing Co.」
Hydraulic servo fatigue testers are used to evaluate the fatigue strength of machined parts.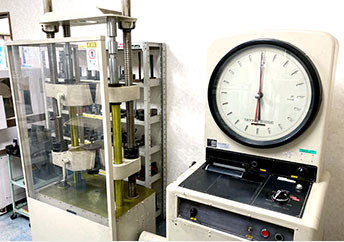 Amsla Tensile Testing Machine
「V-2056, Saginomiya Manufacturing Co.」
Tensile and compression tests are performed by applying tensile and compressive loads.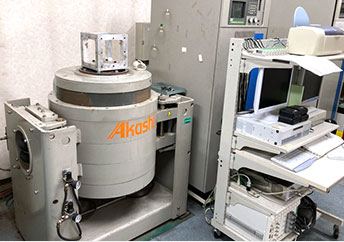 Vibration Tester
「AKASHI 9910」「AKASHI 9010」
It can be used to assess a wide range of vibration characteristics and the endurance of automotive equipment, aerospace equipment, electronic equipment, precision equipment, and more.
Strengths of the Automotive Parts Business
High technological capabilities significantly shorten delivery time.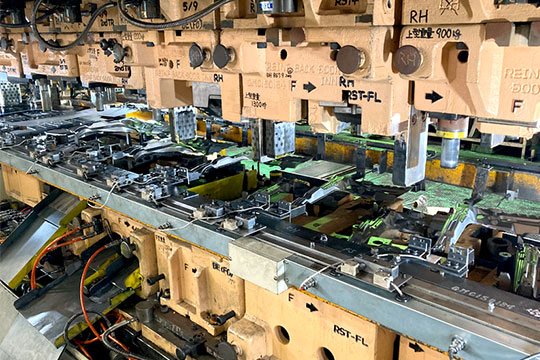 We have established a process for manufacturing parts using 3D CAD data as the impetus, and have achieved everything from drawing-less prototyping to mass production.
In addition, we have achieved a significant reduction in delivery time through technologies at various points in the process, such as mold NC machining through CAD/CAM linkage, molding analysis, manufacturing and automation of various production lines, and others.
World-class Quality Management System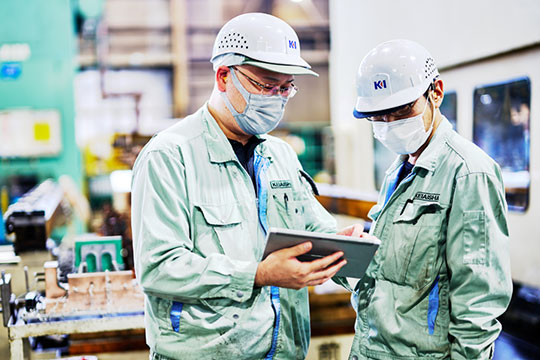 In addition to the three domestic bases, all five of our bases have acquired ISO 9001 certification for their quality management systems, and four of them have also acquired IATF 16949 certification.
We therefore meet the international quality standard.
World-class Environmental Management System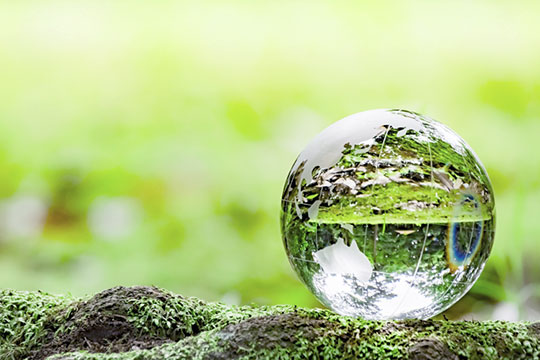 With regard to environmental management, as with quality, we have obtained ISO 14001 certification in four of our plants. We are also striving for the sustainable development of a recycling-oriented society, which is the basic philosophy of our environmental efforts.
Global Production System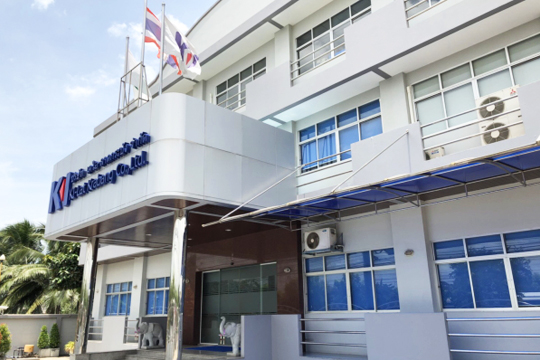 Since starting overseas operations in the U.S. in 1988, we have established production bases in Mexico and Thailand, and are expanding globally.
In Japan, we have production bases in Kanagawa and Fukuoka, and have established a production and sales system in cooperation with each base to meet various customer needs.
FAQs
What kind of prototypes can you make?
Pressing, welding, cutting, and surface treatment (cationic electrodeposition coating, unichrome plating, etc.) are available. We can also accommodate limited time production.
Is steel sheet (iron) the only material that can be produced?
In addition to steel, we also have experience in the production of stainless steel and deep-drawn aluminum parts.
How many mass-produced parts can you produce per month?
We can produce up to 200,000 units per component in a month.
Please feel free to contact us for prototyping and
mass production of mechanical parts, not just automobiles.
Contact
Automotive Parts Business
HOME /
Automotive Parts Business